ITI is a fast-growing company specializing in the complete turnkey building, maintenance, upgrades and modifications of IT, Networks, broadcast, wireless, DAS, telecom, power, satellite and microwave systems. We are one of only a hand full of companies in North America that is qualified to work on tall tower systems for the repack for the broadcasters.
We are seeking people who want a long term career, we offer the opportunity to grow and advance with ITI. Most of our work is in Florida and the southeast. Field crews are home most weekends but travel and extended stays away from home are required from time to time. 
ITI offers a full benefit package, health insurance, paid sick leave, paid personal time off, paid maternity and family time, continuing education. certifications, education reimbursement, paid vacation and 401K.
ITI has a mandatory 90 day probationary period, ITI also requires a valid drivers license, bank account, background check and drug testing as part of our pre-employment  screening. 
ITI is an equal opportunity employer that provides a safe and drug free workplace for its teams.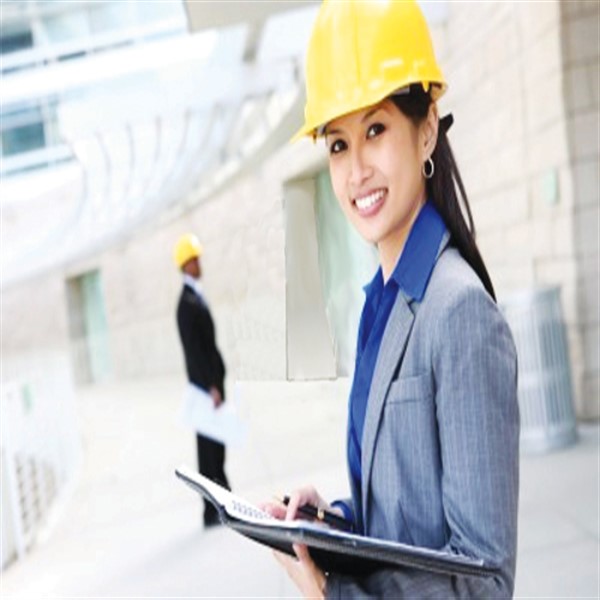 PM:
2 years working in a PM or Filed Supervisor Position
Current PM Industry accepted PM certs to include tower tech certs
Field Experience both tower and civil
Ability to read blue prints
Must be able to do safety audits on field crews
Job walks and help prepare bids packages
No job is complete without the paper work, closeouts, daily field reports and safety docs from field crews.
Must be proficient with word, excel, project management platforms
Ability to climb tower periodically for quality and safety checks
ITI will provide truck allowance, insurance, gas, a lap top and home office allowance.
All travel expenses and meals are covered by company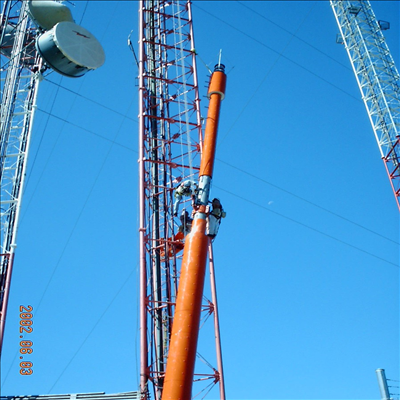 Tower  Foreman:
3 to 5 years experience running a tower crew, mentoring and developing team members, no accidents or safety violations during their watch.
Current Drivers license, Pass a background check and drug test.
Current Certifications ( Fall protection/rescue, rigging, rf safety, first aid/cpr, OSHA 30 or working on it, etc.)
Ability to read plans and scopes of work, organize job task and materials, execute and complete a job.
Complete Required Daily Paper Work ( JAS, Daily Reports, Client Reports, Take require daily pictures and Close Outs)
Computer Skills ( Word, Excell, Outlook)
Gin Pole, Hoist and heavy tower modifications experience a bonus.
Bonuses for no punch list, quality work,  finishing a project on time or sooner, safety, keeping work truck and tools organized and clean, etc.
  All Foremen are required to be working foremen and lead their teams to complete the mission.
  Foremen will be provided with a work truck or truck allowance, tools, cell phone allowance, laptop etc.
  ITI pays for all travel cost, hotels and perdium.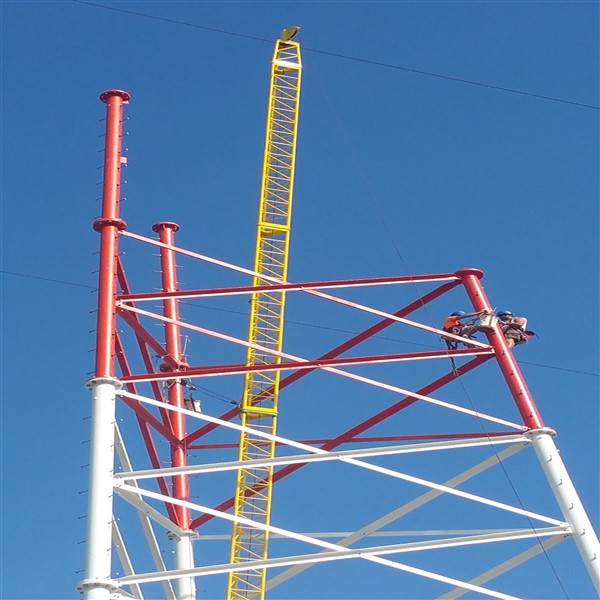 Tower Tech:
Valid drivers license, no supensions or moving violations within the last two years ( CDL a plus)
Fall protection and rescue certifications from an approved training program plus additiona high level rescue trainging for above 500 ft.
First Aide and CPR
Advance  Heavy Rigging Certifications
RF Awarness
OSHA 30
Hoist Operation Certification 
Gin Poles Experience on the safe operation and rigging on large track poles
Broadcast Antenna experience ( TV, FM, AM, Microwave)
No accidents, OSHA or safety violations under their watch.
Computer Skills and the ability to do required safety paper work, closeouts and other misc task.
Additional Requirements:
All Tower Techs must be able to climb over 1,000 feet 
Extensive Travel may be required at times.
Must be able pass a background check and drug test.
   Every Tower Tech will be given a written exam and field test on towers, antennas, lines, rigging etc. to help evaluate their skill levels as part of  ITI pre-employment requirements.
  ITI pays for all travel cost, hotels and perdium.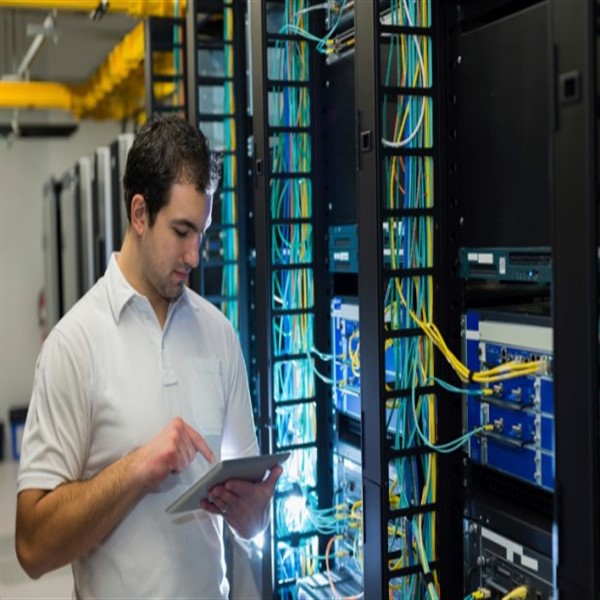 Senior Program Manager 
To support the ongoing expansion of our IT Division for mid size companies, medical facilities and carriers. Also to hire and develop a skilled motivated team.
Essential Functions and Job Responsibilities:
Lead a complex development program and work closely with various customer stakeholders to include large network providers/wired and wireless.
Support project team leads and company partner staff.
Adheres to, promotes and maintain development standards and best practices, participates in regular code reviews.
Assists development/test teams in activities with acceptance testing, load testing, troubleshooting, and performance tuning as required.
Communicate committed stories for the upcoming sprint to backlog owners and stakeholders.
Minimum Requirements:
Bachelor's degree in Computer Science, Engineering, or closely related field.
Certified Scrum Master (CSM) or similar agile development certification.
A Minimum of 10 years' experience supporting complex software development, system engineering, or data integration tasks for clients.
Strong customer relationship management skills. Demonstrated experience managing complex high visibility federal programs is preferred.
Direct experience supporting client system modernization, financial systems support, or grants management programs.
Agile/DevSecOps experience implementing the Digital Service Playbook for large client programs.
A deep understanding and experience with designing and implementing highly scalable web applications.
Familiar with agile Incremental Delivery. CI/CD, Microservices, and TDD methodologies.
Familiar with J2EE/Java Frameworks and overall Java development techniques.
Experience managing large development teams and building high performance teams.
U.S. Citizenship is required. Candidates selected must be able to successfully pass a client background investigation.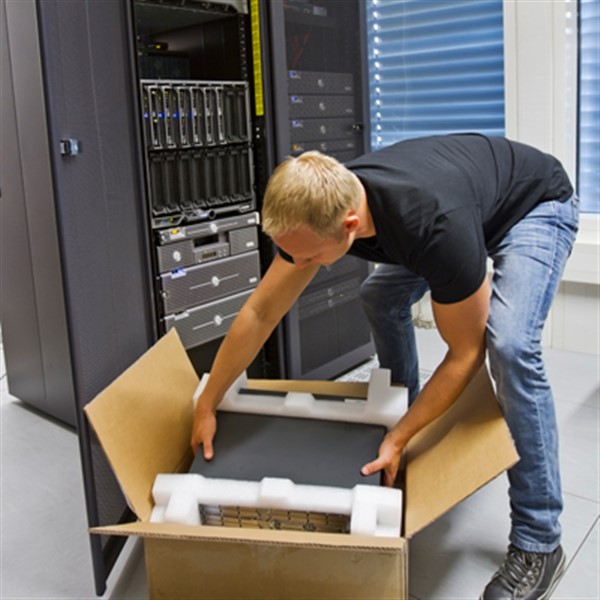 Network Technician:
Designing and installing well-functioning computer networks, connections and cabling
Performing troubleshooting to system failures and identify bottlenecks to ensure long term efficiency of network
Testing and configuring software and maintain and repair hardware and peripheral devices
Job brief
We are looking for a skilled Network Technician to undertake tasks of network development and maintenance. You will be responsible for designing the network in ways that optimize its performance.
The ideal candidate will be a competent individual with great passion for technology. An analytical mindset will be essential for effective troubleshooting and improving the network's functions.
The goal is to create and sustain a well-functioning and reliable network to ensure the unobtrusive operation of business.
Responsibilities
Design and install well-functioning computer networks, connections and cabling
Perform troubleshooting to system failures and identify bottlenecks to ensure long term efficiency of network
Inspect LAN infrastructure and fix minor or major problems/bugs
Test and configure software and maintain and repair hardware and peripheral devices
Evaluate network performance and find ways of improvement
Organize and schedule upgrades and maintenance without deterring others from completing their own work
Do regular data backups to protect the organization's information
Provide technical direction to co-workers on computer and network usage and offer comprehensive advice and instructions
Requirements
Proven experience as network technician or relevant position
Outstanding diagnostic, problem-solving and analytical skills
Good communication skills
Good knowledge of LAN/WAN networks, TCP/IP protocols and network technologies
Hands-on experience with common software and hardware
CCENT/CCNA qualifications are strongly preferred
BSc/BA in computer science, computer engineering or relevant field